Here's a small selection of the animals that visit the croft.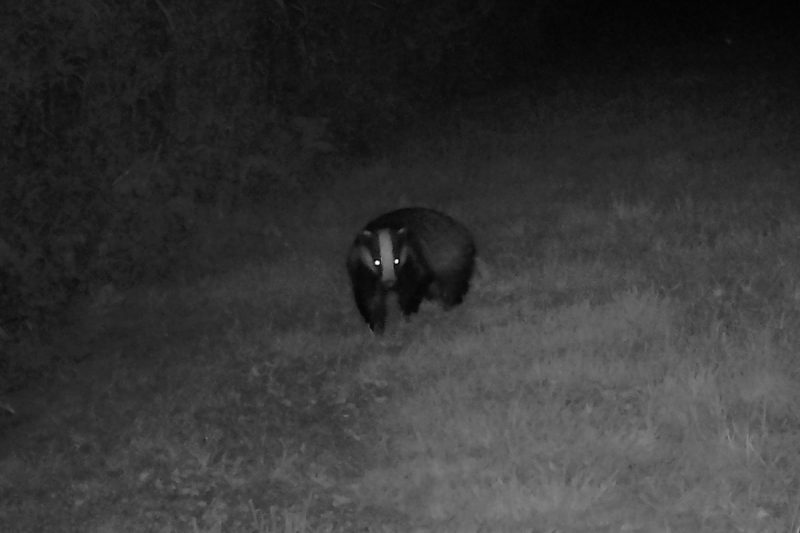 Amphibia
Frog, common
Newt: Great Crested, smooth
Toad, common
Birds
Buzzard
Cormorant (rare)
Corvids: carrion crow, jackdaw, jay, magpie, rook
Curlew
Ducks: mallard
Falcons: kestrel, peregrine
Finch: goldfinch, chaffinch, bullfinch
Goose: greylag goose, Canada goose
Heron
House martin
Little egret (rare)
Moorhen
Partridge, red-legged
Pheasant, common
Lapwing
Nuthatch
Owls: barn owl, little owl, tawny owl
Oystercatcher (rare)
Pidgeon: collared dove, stock dove, woodpigeon
Red kite
Robin
Snipe (rare)
Sparrow, house
Starling
Swallow, barn
Swan, mute
Thrush: blackbird, fieldfare, song thrush
Tit: blue tit, great tit
Treecreeper
Wagtail, pied
Woodpecker, great spotted
Wren
Fish
Grass carp (non-native)
Perch
Roach
Stickleback, three-spined
Mammals
Badger
Bats: common pipistrelle, Daubenton's
Deer, muntjac (rare)
Fox, red
Hare, brown
Hedgehog
Mole, European
Mouse, field
Rabbit, European
Shrew, common
Squirrel, grey
Vole, field
Weasel
Other
Various butterflies, damselflies, dragonflies, moths (we're working on a full list!)
Lists under development: they will get longer!
Updated January 2022